M2 Development Partners, LLC (M2DP) is an international real estate development and investment company. Our objective is to continue a 30 plus year track record of our Principals being leaders in the commercial, retail and residential real estate development arena. We will serve our Investor's / Customer's needs and will consistently produce developments of lasting value to our Investor's / Customer's and to the community. We recognize the need to be flexible, entrepreneurial and aggressive both as individuals and as a company. We believe in teamwork, innovation, professionalism and long term decision making. Above all else, we will always conduct ourselves in all things with the highest level of integrity.
Mission
---
Initiative and Leadership
We encourage and reward entrepreneurial behavior, leading by example, prudent risk taking; and we seek to foster an atmosphere or respect and empowerment as an organization
Investor/ Customer Service:
We direct all of our efforts towards our Investor's / Customer's to understand, anticipate, inform and to satisfy their return needs and expectations in a timely, cost-effective and value-added manner both as a company and as individuals
Communication:
We will always seek and share all information necessary and relevant to complete our jobs to the best of our ability and to always keep our Investors fully informed.
Experience
---
M2DP Principals have provided their expertise in the commercial real estate arena to numerous Fortune 500 companies, pension funds, sovereign funds and local and state governmental agencies. M2DP achieves performance excellence in high growth environments by leveraging resource-focused and outcome-driven priorities, objectives and timetables.
M2DP Principals have consistently met all challenges in their careers by collaborating with key stakeholders and inspiring creative problem solving, developing productive supplier/vendor relationships and building strong strategic alliances. M2DP Principal backgrounds includes:
Client Relations, Deal Structuring, Affordable Housing Development, Vendor Management & Management, Real Estate Development, Sale & Leaseback Transactions, Strategic & Operational Planning, Recruitment & Training, Financial Analysis & Performance, Project Management & Implementation
Financing
---
With over 150+ years of combined real estate development experience and over $4+ Billion USD worth of real estate projects financed throughout the globe, M2DP Principals have an established and very successful track record of providing and securing real estate finance both for their own development projects and for third parties. Depending on the project type, M2DP Principals will determine the best financing "fit" for each project and then work closely with their clients to achieve all targeted returns while providing fiduciary oversight on all project investments.
Project Management
---
M2DP Principals take a systematic approach to all projects ensuring that all knowledge and past experience is brought to bear on all new and future projects. M2DP's commitment to continuous improvement ensures that each and every project has the benefit of over 150+ years of experienced and focused leadership consistently ensuring a successful project.
Meet The Team
---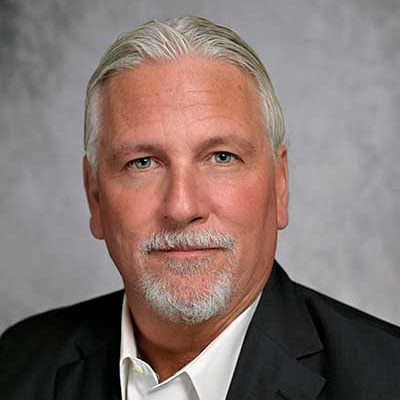 Timothy Morris, SIOR, CCIM
Managing Principal
Tim is an experienced engineer and senior executive with excellent financial, organizational and systems expertise. He has been in the real estate development profession for over 30 years. Having personally overseen the financing and development of over $3 billion dollars of development and consulting projects on a global basis. His expertise spans a wide spectrum of real projects types both national and internationally to include governmental, education, retail, hospitality, industrial and high-rise residential & mixed-use projects. He is a graduate of the United States Military Academy at West Point and he also completed all coursework for his MBA from Boston University, but did not graduate due to military commitments.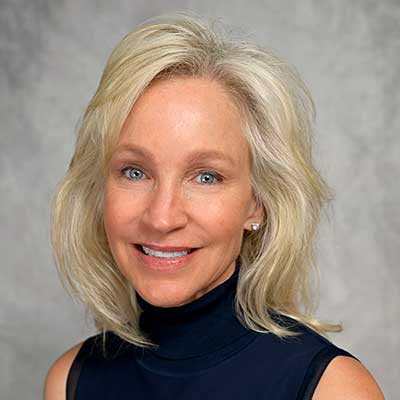 Angela Marriott
Principal
Angela has been involved in the Hotel & Lodging Industry for over thirty plus years. Her insight will be instrumental in guiding the expansion of M2 Development's Luxury Brand Hotel Mixed-Use development projects in key strategic markets throughout the United States. Angela's focus will be in working directly with the Architectural & Design elements of M2's Full Service Hotel's ensuring that all elements of our projects exceed our clients' every expectation.
Larry Lipa, AIA
Principal
Larry has over 25 years of commercial real estate development experience. As a Principal in M2 Development Partners (M2DP) he is responsible for the development, expansion and management of the firm's portfolio of commercial and residential properties in North America. Larry has personally developed, owned and managed over 25,000,000 square feet of office, industrial and residential properties globally including several high-rise condominium towers, oceanfront luxury estates, large scale single-family land developments and governmental sponsored affordable housing projects. Larry has a BS Degree in Architecture and an MBA, both from the University of Michigan, Ann Arbor. His license to practice architecture from the State of Michigan was earned in 1983.
Steve Armistead
Principal
Steve is truly one of Nashville's visionary developers. A graduate of the University of Alabama School of Business Administration, Steve has more than thirty (30) years of commercial real estate development/brokerage success in the Nashville market and beyond.
His previous development roles include being a co-founder of Armistead Barkley and Senior Vice President of Crosland Tennessee, Steve was one of the original forces behind the phenomenally successful Gulch Development in downtown Nashville. Steve was also instrumental in redeveloping the former Caster Knott Building in downtown Nashville as well as the former headquarters for Sony/BMG on Music Row; the 1101 McGavock Street building (home to Whiskey Kitchen, Kayne Prime); the Terrazzo condo/mixed-use building in the Gulch; and the former Braid Electric building on 12 Ave. S., now home to the Bohan advertising agency. Steve's most recent Development projects include Você – a single-family home development on Granny White Pike; The James mixed-use, retail and multifamily building in the Gulch, the Illume condominium project on the edge of the Gulch, among many others. An active member of the Nashville community, Steve is currently on the board of Historic Nashville and has served on the boards of multiple non-profit organizations during his career.
Jared Bradley, AIA, NCARB
Principal
Jared seeks to create boundary-pushing designs that fuel our built environment's evolution. With over 20 years of experience as an architect, real estate developer, and general contractor, Bradley understands the value of designing with wellbeing and space-making in mind while balancing budgets, providing day-to-day communication with project teams, and implementing construction to deliver projects on schedule. Bradley's imaginative and progressive way of thinking, coupled with his ability to manage and organize project teams, has guided the successful delivery of various developments. Driven by collaboration, Bradley has a track record of strong working relationships with owners, architects, contractors, and engineers, resulting in a successful body of work. His project experience encompasses a mix of building types and uses, diverse housing and transportation options, transformation within existing neighborhoods, and community engagement. Bradley has accumulated an extensive background in architecture, urban planning, real estate development, finance, and general contracting. With expertise ranging from single and multi-family residential projects to mixed-use, high-end retail and restaurants, mass transit, and institutional projects, Bradley has substantial development knowledge of various sectors. Having built a career on a wide variety of high-profile projects, he possesses the adaptability, knowledge, and skills needed to foster successful relationships with investors, partners, clients, government officials, jurisdictions, community stakeholders, and other special interest group.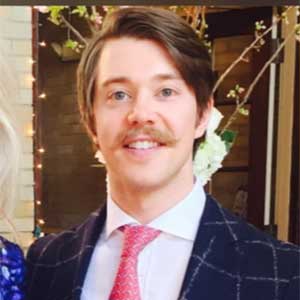 Maxwell Avery
Principal
Max provides a high level of knowledge and experience from the hospitality industry. He spent seven years with Marriott International in operational, management and sales roles in Chicago, London and Maryland. Seeing the continual evolution of hospitality and how technology was changing the travelers' experience, he joined Renters Club as a partner in Austin to help expand and grow the new hospitality company in a fast paced and evolving industry. His knowledge of hospitality standards, revenue, design and operations provide a strong eye for detail and insight. Prior to his career in hospitality he worked within the Chicago Industrial Team at CBRE. Max has his BBA in Finance from Southern Methodist University.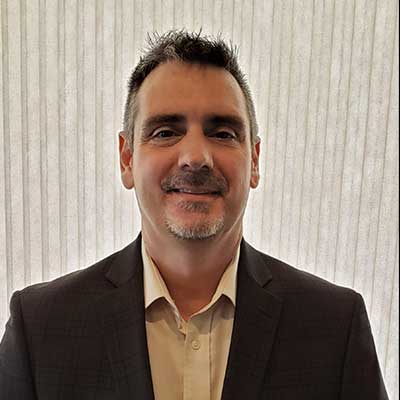 Glen Bleau
Chief Financial Officer
After graduating from The University of Michigan in Flint, Michigan in 1994 with a Bachelors of Business Administration with a concentration in Accounting, Glen spent his next seven years in public accounting, where he increased his financial knowledge and fine-tuned his tax and auditing abilities. Glen oversees all financial & accounting related items for M2 Development Partners (M2DP) property management, holdings and construction divisions. His responsibilities include development of feasibility and financial analysis; all project related accounting, banking relationship management, and quarterly reporting to all investor clients. Glen is directly involved with all acquisitions from the due diligence phase to final closing. Glen has an exceptional eye for detail, and utilizes it in the preparation of quarterly financial statements and reports for all entities. Strategizing with outside accountants, Glen has been able to minimize the tax burden to the partners and take advantage of favorable tax laws. He was an integral part of the company, developing and maintaining relationships with bankers, property owners and vendors.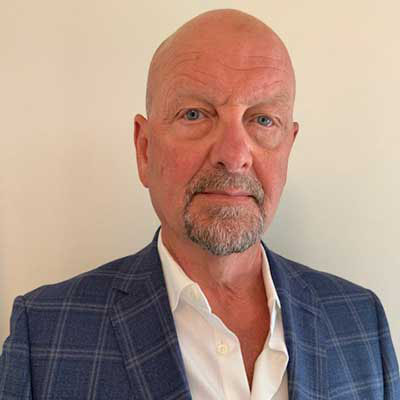 E. Rodney Sines
Executive Vice President of Construction
Rod comes from a history of General Contracting. In 1985 Rod joined Marriott International as part of the team that launched the building of the Courtyard By Marriott brand. After contracting and overseeing the building of the First Courtyard by Marriott in Maryland, he went on to overseeing the construction of multiple hospitality properties along the East coast. In 1997 Rod oversaw the renovations of multiple Marriott full-service hotels. During this time Rod also oversaw several large property casualty loss renovations including hotels damaged by Hurricane Katrina in New Orleans, and Marriott hotels in New York City damaged during the 911 Terror Attacks. In 2002 Rod became the Vice Present of Project Management for the Ritz- Carlton Hotel Company, where is directly oversaw the construction of Ritz-Carlton hotels as well as large renovations/conversions in the USA and around the world (Santiago Chile, Moscow Russia, Dubai E, Kapalua Hawaii, St. Thomas VI, and others). Rod has also worked on Marriott International's Editions national brand expansion. Rod has over 35 years in the hospitality construction industry, having opened over 170 Marriott Branded Hotels.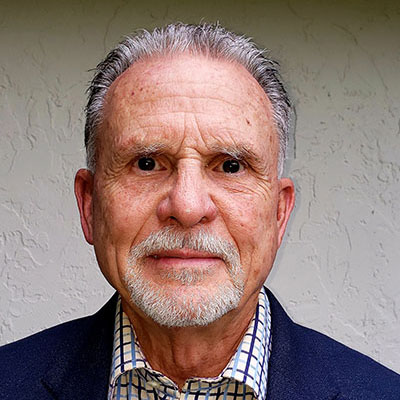 Bruce T. Linthicum
Director of Design
Bruce T. Linthicum is an experienced interior designer with more than 35 years working on luxury residential and yacht projects. He brings his creative talent, knowledge and experience to collaborate with the M2 team to review plans, details and specifications to ensure the dynamic and successful outcome of our projects.
Focusing on the important triangular relationship between the architect, builder/developer and designer, Bruce fortifies the strength of the team to deliver the best comprehensive detailing and space planning on our projects.
Bruce has worked as a licensed interior designer for several prestigious Interior Design Firms as a Design Director handling all aspects of a project from preliminary architectural planning to the final installation. He has a great deal of experience with project management and construction phases to assist in expediting a timely completion. He has worked as a Creative Director and Design Liaison, for luxury development companies, to build the team relationship and ensure the successful completion of the numerous details involved in large scale projects.
Bruce was born and raised in Baltimore, MD. He is a graduate of Clemson University, and now resides in South Florida.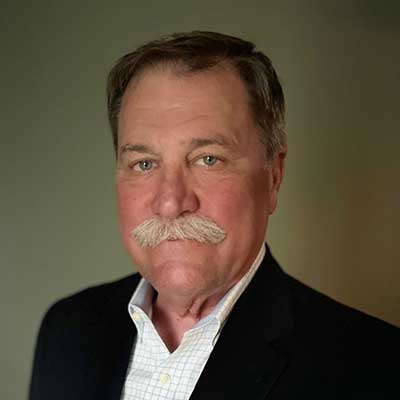 Michael L. Large
Vice President of Construction
With over three decades of construction and real estate development experience, Mike brings with him a diverse and extensive background in managing complex Hospitality, Class A Office, Healthcare, Data Center, and Industrial projects across the country. His primary focus is managing a Project from conception through construction and into project closeout. With excellent writing, communication and interpersonal skills, Mike's ability to build trust and rapport with Clients, Architects, Engineers and Field Staff is exemplary. At M2 Development Partners, Mike delivers solutions to complex issues that arise during construction by providing a big picture perspective, attention to detail, and critical thinking, while maintaining meticulous budget and schedule commitments to deliver projects on time and within budget constraints.
Mike is a graduate of the University Of Florida School Of Building Construction. He also holds a Florida Certified General Contractors License.