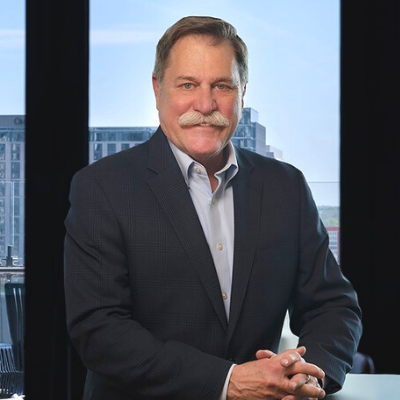 MICHAEL L. LARGE
VP Construction
With more than three decades of construction and real estate development experience, Mike brings with him a diverse and extensive background in managing complex hospitality, Class-A office space, healthcare, data center, and industrial projects across the country.
His primary focus is managing a project from conception through construction and into project closeout. With excellent writing, communication and interpersonal skills, Mike's ability to build trust and rapport with clients, architects, engineers and field staff is exemplary.
At M2DP, Mike delivers solutions to complex issues that arise during construction by providing a big-picture perspective, attention to detail, and critical thinking, while maintaining meticulous budget and schedule commitments to deliver projects on time and within budget constraints.