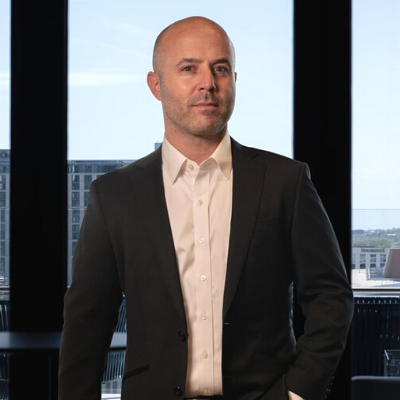 JARED BRADLEY, AIA, NCARB
Principal
Jared seeks to create boundary-pushing designs that fuel our built environment's evolution. With over 20 years of experience as an architect, real estate developer, and general contractor, Bradley understands the value of designing with wellbeing and space-making in mind while balancing budgets, providing day-to-day communication with project teams, and implementing construction to deliver projects on schedule.
Bradley's imaginative and progressive way of thinking, coupled with his ability to manage and organize project teams, has guided the successful delivery of various developments. Driven by collaboration, Bradley has a track record of strong working relationships with owners, architects, contractors, and engineers, resulting in a successful body of work.
His project experience encompasses a mix of building types and uses, diverse housing and transportation options, transformation within existing neighborhoods, and community engagement. Bradley has accumulated an extensive background in architecture, urban planning, real estate development, finance, and general contracting.
With expertise ranging from single and multi-family residential projects to mixed-use, high-end retail and restaurants, mass transit, and institutional projects, Bradley has substantial development knowledge of various sectors. Having built a career on a wide variety of high-profile projects, he possesses the adaptability, knowledge, and skills needed to foster successful relationships with investors, partners, clients, government officials, jurisdictions, community stakeholders, and other special-interest groups.