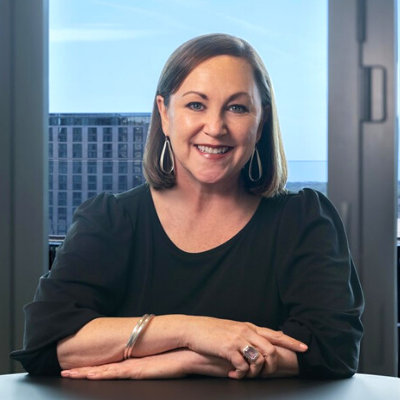 ELLEN SEVIER
marketing Manager
Ellen has more than two decades of advertising and marketing experience, which has come from both conventional agency firms and corporate, in-house teams. As a copywriter and, later, at the creative-director level, she has been a part of and/or led creative teams that have performed in a wide array of marketing disciplines, including those of traditional advertising (print, radio, outdoor, etc.), corporate branding and strategy, digital marketing (website, email, SEO, social media, etc.) and more.
She has worked with clients in a myriad of industries, including real estate, mortgage, travel/tourism, membership, automotive, insurance, retail, entertainment, professional sports and technology. She spent a decade in Seattle, where she worked exclusively with AAA Washington to help build a multitudinous-award-winning, in-house creative department from scratch.
Some clients of note from her time as a creative in Nashville included Johnston & Murphy, the Ryman Auditorium/ Gaylord Entertainment, the Nashville Convention & Visitors Bureau, and the Nashville Predators NHL team.
A native of Nashville, Ellen spent her undergrad years in Auburn, AL, her graduate years in Atlanta, GA, and began her advertising career in Nashville. After a stint of 11 years in Seattle, she returned to her hometown just in time to see Nashville's revitalization take place. She took a three-year break from the corporate world to start the city's first walking, food tour. After selling that business, she went back to the corporate world to become the first marketing director of Accurate Mortgage Group, where she stayed for five years.
For M2DP, Ellen not only assists with multiple marketing efforts, but she also handles day-to-day operations within the workplace (and beyond) to ensure the team is able to work in comfort and harmony in order to function as a well-oiled machine.
Fun fact: Her family has been in Tennessee since her fourth-great grandfather, John Sevier (a brigadier general in the Revolutionary War) helped settled the area and became the only governor of the short-lived state of Franklin (1784-1785) and, subsequently, the first (1796-1801) and third (1803-1809) governor of the state of Tennessee.