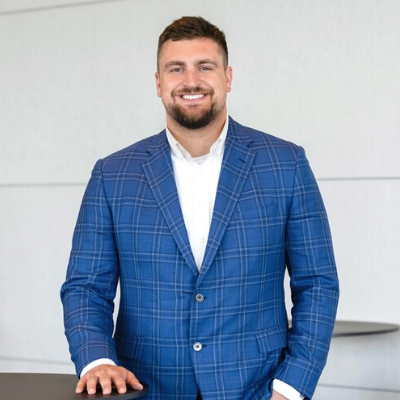 BRAD BARS
VP Acquisitions
Brad has a diverse real estate background and is focused on the land acquisition and financing for M2DP.
After graduating from Penn State's Smeal School of Business, Brad spent time with the New York Giants as a linebacker for Tom Coughlin. Playing for Joe Paterno and Tom Coughlin taught Brad the value of honest work, consistent improvement, and constant innovation.
Brad has a keen eye for undervalued assets and prides himself on finding true value in real estate investment opportunities. He manages the entire acquisition process for M2DP from acquisitions through due diligence and closing. He always brings a creative approach to transaction structuring and is detail oriented, ensuring successful outcomes for all M2DP projects.